CitiBusiness® / AAdvantage®
Platinum Select® World Elite Mastercard®
Earn 65,000 American Airlines AAdvantage® bonus miles and rewards on business expenses
Bonus miles earned after $4,000 in purchases within the first 4 months of account opening
Annual fee $99, waived for the first 12 months*
CitiBusiness® / AAdvantage® Platinum Select® World Elite
Mastercard®
Explore the credit card benefits built for business and adventure with the CitiBusiness® / AAdvantage® Platinum Select® World Elite Mastercard®: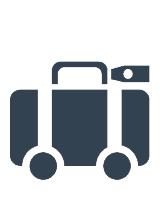 First checked bag free on domestic American Airlines itineraries for you and up to 4 travel companions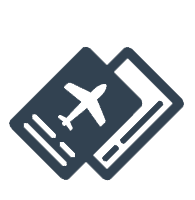 Preferred boarding on American Airlines flights so you can save time and be more productive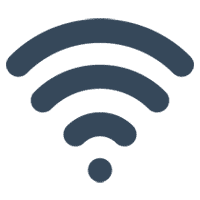 25% savings on American Airlines inflight Wi-Fi purchases when you use your card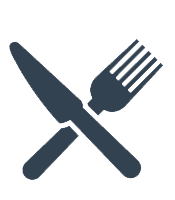 25% savings on inflight food and beverage purchases on American Airlines flights when you use your card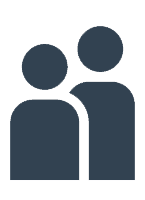 Earn an American Airlines Companion Certificate for domestic travel after $30,000 in purchases each cardmembership year and cardmembership is renewed. Fees apply.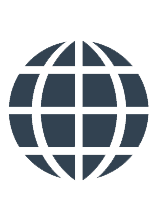 No foreign transaction fees on overseas purchases to stretch your business budgets further*

Earn 2 miles for every $1 spent on cable and satellite providers
Earn 2 miles for every $1 spent on eligible American Airlines purchases
Earn 2 miles for every $1 spent at gas stations
 Earn 2 miles for every $1 spent on select telecommunications merchants
Earn 2 miles for every $1 spent on car rentals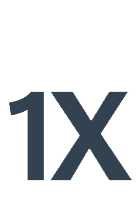 Earn 1 mile for every $1 spent on other purchases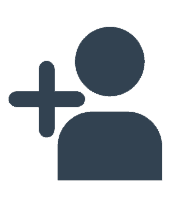 Earn more miles with purchases made by employees on authorized user cards and stay in control with individual spend limits
24/7 personal business assistant to help with travel, hotel and dining arrangements
View a summary of transactions by month, last 3 months or prior year by cardholder to streamline your accounting
Save money and increase everyday efficiency with special offers on Microsoft, Salesforce, Intuit® and more with your Mastercard
The Elite Qualifying Dollars Waiver
For 2021, the Elite Qualifying Dollar requirement to qualify for AAdvantage® Gold, Platinum or Platinum Pro® status will be waived if you spend $30,000 on purchases with an eligible Citi® / AAdvantage® credit card.
Explore our Citi® / AAdvantage® credit cards to find the best fit for you:
For all your travel needs
Admirals Club® membership
citi-business-card-american-airlines-direct
ApplyURLsBusiness
code
https://www.citicards.com/cards/credit/application/flow.action?app=UNSOL&ID=3006&HKOP=81063b959cedbd61bde367691db9d4e096e0e16b3524cebed5d22ff32a9e0d5b&3DTb
https://www.citicards.com/cards/credit/application/flow.action?app=UNSOL&ID=3006&HKOP=a5923a3096e978d213e34895458db86d3c1ee7c745b9dd04f92d2eecbe161fca&52Yb
https://www.citicards.com/cards/credit/application/flow.action?app=UNSOL&ID=3006&HKOP=5bd61b9a8c9c4ac15436483f7259a99f53024543832bfb7a3ecf4b20cd77b97d&52Zb
https://www.citicards.com/cards/credit/application/flow.action?app=UNSOL&ID=3006&HKOP=8f66d8f70f334af32a2f164c56bfa5b7e6619a87ed77e9bb5a2b7070ef2d3191&3DSb
https://www.citicards.com/cards/credit/application/flow.action?app=UNSOL&ID=3006&HKOP=67cf76aea1a9ceb340b406014a633d528d6a5ead0c316f9b64381289362f7c7a&R3Lb
https://www.citicards.com/cards/credit/application/flow.action?app=UNSOL&ID=3006&HKOP=bd1d07dac53463d17537b161b32960dc41d732b25b3e95e28e4023437dd843f4&JMWb
https://www.citicards.com/cards/credit/application/flow.action?app=UNSOL&ID=3006&HKOP=3ca0c444166075e9a538c6970a6c485aeddaf78bd61d819573f2309b90b9ddb5&3DNb
https://www.citicards.com/cards/credit/application/flow.action?app=UNSOL&ID=3006&HKOP=177aeccbc28ae8f50d49799cec7886e1349fce22b3c9b1ec58d795bbf11dca6f&SXXb
https://www.citicards.com/cards/credit/application/flow.action?app=UNSOL&ID=3006&HKOP=7f2e9daf2b773d7426c920d3d3eb1d5c3d6df4d192c7d53af39615292ef6e9a5&KNWb
https://www.citicards.com/cards/credit/application/flow.action?app=UNSOL&ID=3006&HKOP=992f6208005851676ec05ec8ff3e5a6d79e748b27528b9d6b80f65133f6c58f1&3F6b
https://www.citicards.com/cards/credit/application/flow.action?app=UNSOL&ID=3006&HKOP=44ef28d5a38d9e2e224e9a23cfd68cb20da28e8c1fc5a7f15689006a859ec0ea&JDWb
https://www.citicards.com/cards/credit/application/flow.action?app=UNSOL&ID=3006&HKOP=93fa2817f87d5b8421c9898b376b4d4d27f118026d331917c246aaaaaac3053f&EXCb
https://www.citicards.com/cards/credit/application/flow.action?app=UNSOL&ID=3006&HKOP=aea9b3401760c42c3465131027a9e613f6f012c83dd1570187940b24160421f1&33Qb
https://www.citicards.com/cards/credit/application/flow.action?app=UNSOL&ID=3006&HKOP=93f448f68bf22b6d55fd3fa24975a6596c8517bc2dc0b074e2cf5155b7da86f4&58Eb
https://www.citicards.com/cards/credit/application/flow.action?app=UNSOL&ID=3006&HKOP=6f24dae8e734f6c60f007e177fd07eb2dcb5a6c9b9b13c70df005fa29c154220&3DZb
https://www.citicards.com/cards/credit/application/flow.action?app=UNSOL&ID=3006&HKOP=4fa0595f193c9ec0d7d702d97914592733be2a1a42f4f2e4e22c93f250eadd4d&3DYb
https://www.citicards.com/cards/credit/application/flow.action?app=UNSOL&ID=3006&HKOP=ff5aadd057a53d6e0cb8004170bf43399f7cc7262f006be2e6cf228e72797d3d&4TEb
https://www.citicards.com/cards/credit/application/flow.action?app=UNSOL&ID=3006&HKOP=cae1ec68c2fda483a530b254347abb734b46ebff41c2ddff65b5ecb47c91db7e&4TFb
https://www.citicards.com/cards/credit/application/flow.action?app=UNSOL&ID=3006&HKOP=8016fad3a2e23a9b128241ade0c52cf3b45b33e60be0483322ff418ac4fcb449&R3Mb
404
404
404
404
https://www.citicards.com/cards/credit/application/flow.action?app=UNSOL&ID=3006&HKOP=34b74b74544c0ef96e59ed60a40ba20c0f272725599d7dcea541d334bac447be&57Yb
https://www.citicards.com/cards/credit/application/flow.action?app=UNSOL&ID=3006&HKOP=c85f9c48957104a996199eb21410765548f0fcaf955ec510470760bbb7d83a17&57Zb
https://www.citicards.com/cards/credit/application/flow.action?app=UNSOL&ID=3006&HKOP=34b74b74544c0ef96e59ed60a40ba20c0f272725599d7dcea541d334bac447be&57Yb
https://www.citicards.com/cards/credit/application/flow.action?app=UNSOL&ID=3006&HKOP=c85f9c48957104a996199eb21410765548f0fcaf955ec510470760bbb7d83a17&57Zb
https://www.citicards.com/cards/credit/application/flow.action?app=UNSOL&ID=3006&HKOP=34b74b74544c0ef96e59ed60a40ba20c0f272725599d7dcea541d334bac447be&57Yb
https://www.citicards.com/cards/credit/application/flow.action?app=UNSOL&ID=3006&HKOP=c85f9c48957104a996199eb21410765548f0fcaf955ec510470760bbb7d83a17&57Zb
https://www.citicards.com/cards/credit/application/flow.action?app=UNSOL&ID=3216&HKOP=d37c8e723a16c33961f117537c9a0fbfa9e547889b93d83af06325aff54b3cc3&BXWb
https://www.citicards.com/cards/credit/application/flow.action?app=UNSOL&ID=3216&HKOP=e2859702c99181457946d1fa602a48e59c360d3be154f20344b599138ae9f952&BXWb
https://www.citicards.com/cards/credit/application/flow.action?app=UNSOL&ID=3216&HKOP=7f49ddb07ca72c0775c3b87fe133f48cfc8dee183551f8bd272fa692ad5da306&BXWb
https://www.citicards.com/cards/credit/application/flow.action?app=UNSOL&ID=3216&HKOP=ee3f1f0138fa514cd30afe187f0f242e425b5fa1d3ec86b257d6576f53b4e66a&BYWb
https://www.citicards.com/cards/credit/application/flow.action?app=UNSOL&ID=3216&HKOP=6f8745ff253a2da1f755be776c0a6947a980435813f69bc41110111c7027bf8c&BYWb
https://www.citicards.com/cards/credit/application/flow.action?app=UNSOL&ID=3216&HKOP=b51798adb018ea6075f1182728bf0eb70ca7659078338a166c28a06f8093a067&BYWb
https://www.citicards.com/cards/credit/application/flow.action?app=UNSOL&ID=3216&HKOP=6e1bc54d6e4fa864a6b41a64a7b36eb9ce93993c8c848571e8900602f5bdc8d1&4HAb
https://www.citicards.com/cards/credit/application/flow.action?app=UNSOL&ID=3216&HKOP=10e684b86b186fd827ca753ff604326a28c298d9a562ea6d061783f216c0d070&4HAb
https://www.citicards.com/cards/credit/application/flow.action?app=UNSOL&ID=3216&HKOP=dd90923cb379402dcd2098d9187f0b2225b6da29f6ec8f44f637efc283165032&4HAb
https://www.citicards.com/cards/credit/application/flow.action?app=UNSOL&ID=3216&HKOP=dbba3aa611d1e3718b922c87da8394fc1b51579690c7df57a7f0128d4393873e&BZWb
https://www.citicards.com/cards/credit/application/flow.action?app=UNSOL&ID=3216&HKOP=467f87632191f6d080d7f45d028faf099153e64c3fee07ad5731805ec98bb3c6&4V4b
https://www.citicards.com/cards/credit/application/flow.action?app=UNSOL&ID=3216&HKOP=ffdd010ecab676d14c0b24250d5b4a178477818346babb1c8bfbbb50024005e5&BWWb
https://www.citicards.com/cards/credit/application/flow.action?app=UNSOL&ID=3216&HKOP=ffdd010ecab676d14c0b24250d5b4a178477818346babb1c8bfbbb50024005e5&BWWb
https://www.citicards.com/cards/credit/application/flow.action?app=UNSOL&ID=3216&HKOP=090da189162795d6233dc38c4ab048f19d3546a17938db00baf2789d48ec9ad6&4KHb
https://www.citicards.com/cards/credit/application/flow.action?app=UNSOL&ID=3216&HKOP=090da189162795d6233dc38c4ab048f19d3546a17938db00baf2789d48ec9ad6&4KHb
https://www.citicards.com/cards/credit/application/flow.action?app=UNSOL&ID=3216&HKOP=70628d523d50e6523259aeaca5c601b0ff31f8c98f4d698bfe53b0bd1c084ff8&4KJb
404
https://www.citicards.com/cards/credit/application/flow.action?app=UNSOL&ID=3216&HKOP=ffdd010ecab676d14c0b24250d5b4a178477818346babb1c8bfbbb50024005e5&BWWb