Citi® / AAdvantage® Platinum Select®
World Elite Mastercard®
For all your travel needs
Earn 60,000 American Airlines AAdvantage® bonus miles after
$3,000 in purchases within the first 3 months of account opening
Annual fee $99, waived for the first 12 months*
Citi®/ AAdvantage® Platinum Select®
World Elite Mastercard®
Discover the amazing credit card benefits built for your next adventure: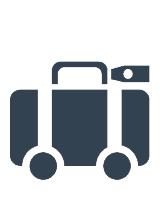 First checked bag free on domestic American Airlines itineraries for you and up to 4 travel companions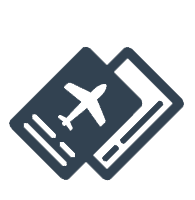 Preferred boarding on American Airlines flights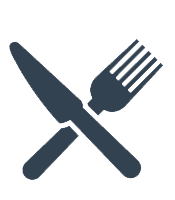 25% savings on inflight food and beverage purchases on American Airlines flights when you use your card

Earn 2 miles for every $1
spent at restaurants and gas stations
Earn 2 miles for every $1 spent on eligible American Airlines purchases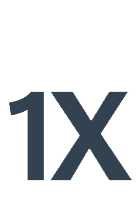 Earn 1 mile for every
$1 spent on other purchases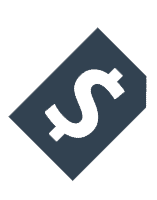 Earn a $125 American Airlines Flight Discount after you spend $20,000 or more in purchases during your cardmembership year and renew your card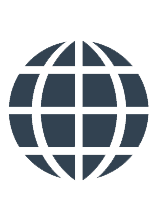 No foreign transaction fees on purchases*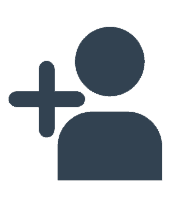 Add authorized users to your account
at no additional charge
Leaving so soon?
50,000 bonus miles are waiting!
Leaving so soon?
Don't miss out on up to $150 in savings on checked bag fees.
Explore our Citi® / AAdvantage® credit cards to find the best fit for you:
For all your travel needs
Admirals Club® membership
citi-platinum-card-american-airlines-a2hv
ApplyURLs
code
404
https://www.citicards.com/cards/credit/application/flow.action?app=UNSOL&ID=3001&HKOP=0e794f5e753431ea9cb2d92d132a88d0d32bb8ab68dc77c077b0b9f79552b99e&594p
https://www.citicards.com/cards/credit/application/flow.action?app=UNSOL&ID=3001&HKOP=786468215863de12593c159a44f74746faceb14d51190d61b4bbf8f04f1d6f55&594m
https://www.citicards.com/cards/credit/application/flow.action?app=UNSOL&ID=3006&HKOP=33923af56d7f05bca4ca1effaecfa754720dcbc22c1771524f8446144eb5b3e3&594b
https://www.citicards.com/cards/credit/application/flow.action?app=UNSOL&ID=3001&HKOP=f9b41cf44a305d3c0f4652aecf614ae6a3a9531a69f8686764fd143bbe2c21c9&594e
https://www.citicards.com/cards/credit/application/flow.action?app=UNSOL&ID=3001&HKOP=1f8ee596e5f8349b7522596a54dc6bed46db4e902fc0e780aa2c9a9d55ebecab&595p
https://www.citicards.com/cards/credit/application/flow.action?app=UNSOL&ID=3006&HKOP=55a37487d7e15d24bebeeaadfdc68bd3645944725572a7a17f966d89b9989baf&595b
https://www.citicards.com/cards/credit/application/flow.action?app=UNSOL&ID=3001&HKOP=d46fbacb37eda0c41c9d9d4d2aa027f6cc522c1f54f5cd165ebe3b7b2f217754&595e
https://www.citicards.com/cards/credit/application/flow.action?app=UNSOL&ID=3001&HKOP=8dffb3bd05df7c7b1f7275c539696857a8e8f45f2468fe4b82d15a958367ec14&595m
https://www.citicards.com/cards/credit/application/flow.action?app=UNSOL&ID=3091&HKOP=b0a12ea94ecf55be4af3391face42c50caf90ba05817d22bccb002a30992036c&599p
https://www.citicards.com/cards/credit/application/flow.action?app=UNSOL&ID=3091&HKOP=b95d880662a5d0863d1cbb4e374f30d01421bc2a75af35663d7b154c4f03efb5&59Ap
https://www.citicards.com/cards/credit/application/flow.action?app=UNSOL&ID=3091&HKOP=905c364da3a9e28556423636174540ee6e1cd722795f3ac5851cf1539b0ca940&59Cp
https://www.citicards.com/cards/credit/application/flow.action?app=UNSOL&ID=3216&HKOP=0e8296d98b862ad56063f801946240fe12983a9dc3b04a723883b69e03b2efac&599b
https://www.citicards.com/cards/credit/application/flow.action?app=UNSOL&ID=3216&HKOP=dabd50b2480b58aa86b3632639da04a4334f1289863aa7273c6ef31afa9e4602&59Ab
https://www.citicards.com/cards/credit/application/flow.action?app=UNSOL&ID=3216&HKOP=9e4da40081d62ae30eb2fae61a5d727d029b2d46684fd1d576389ad719ea6f06&59Cb
https://www.citicards.com/cards/credit/application/flow.action?app=UNSOL&ID=3091&HKOP=a161de304cbf5deb05f4a32ee3c03d043f9a50a8f6e0e61ce34d87c2b1886e95&596p
https://www.citicards.com/cards/credit/application/flow.action?app=UNSOL&ID=3091&HKOP=507e28c09a9debba03097b368a715f93ea9cab2060cd455c68d33670795248b6&597p
https://www.citicards.com/cards/credit/application/flow.action?app=UNSOL&ID=3091&HKOP=5eb240345f2db30be00d2e84b3e563d5600bdc0c3214f837e36a3b576e8b9e2f&598p
https://www.citicards.com/cards/credit/application/flow.action?app=UNSOL&ID=3216&HKOP=392f9651c1fe69e39b420658df34c2be9b65235c3253426c2b48f16e4f1d663f&596b
https://www.citicards.com/cards/credit/application/flow.action?app=UNSOL&ID=3216&HKOP=b4d9e21c465f6b10f840c370d5ef595a427dc19ab6b09d049a25f8d40b4c41d0&597b
https://www.citicards.com/cards/credit/application/flow.action?app=UNSOL&ID=3216&HKOP=c8272acce41a9afb29b5f1530060227ef28c0eecf24d99ba15d57cc19b27d7b2&598b
https://www.citicards.com/cards/credit/application/flow.action?app=UNSOL&ID=3001&HKOP=2e6420f795bdc1b5ab9f6968ad55e89070f3a22bdcfb3b35d7d8668c9f531b43
https://www.citicards.com/cards/credit/application/flow.action?app=UNSOL&ID=3001&HKOP=4d751fdad73914691978c0afb155f230c3783d2b86ca497ad8d08b9805aba010
https://www.citicards.com/cards/credit/application/flow.action?app=UNSOL&ID=3001&HKOP=c8035784d58f1e3face0ed58a17a17a84720e40a9633b49de065b417029b7dcf
https://www.citicards.com/cards/credit/application/flow.action?app=UNSOL&ID=3091&HKOP=f974dc11e8adbc629f96bdaf0e2cefd9879de8bb3fe88627b3d420e7493216a0
https://www.citicards.com/cards/credit/application/flow.action?app=UNSOL&ID=3091&HKOP=4a43b051ead3c7105d8c931f7070bfe32af4cf37a8f50900d350dd584a76e29f
https://www.citicards.com/cards/credit/application/flow.action?app=UNSOL&ID=3001&HKOP=06405bbf0af5964c0faf8180127c50bae80019ef05337d1d005b999b69c401e4
https://www.citicards.com/cards/credit/application/flow.action?app
https://www.citicards.com/cards/credit/application/flow.action?app=UNSOL&ID=3001&HKOP=94bbc75595639bc2971af2d843374734317c225caddea59fc1f852c7317342d1&3DTp
https://www.citicards.com/cards/credit/application/flow.action?app=UNSOL&ID=3006&HKOP=1f56995eeacaf8630a927ca1fd8e1347ddcd0a096f78c0cbb006f56fa8db30f6&3DTb
https://www.citicards.com/cards/credit/application/flow.action?app=UNSOL&ID=3001&HKOP=5552ae23c57c195711d184679ca0c2c0aecf44ca43c7d0ba3a6d6a0f5c8ec360&3DTe
https://www.citicards.com/cards/credit/application/flow.action?app=UNSOL&ID=3001&HKOP=38cab5d274863c3092b813f6a0ba2d3290615418016ea1ed2b092de6e7c22222&3DTm
https://www.citicards.com/cards/credit/application/flow.action?app=UNSOL&ID=3006&HKOP=1042cea5cab5d87c99633c8d9617f1b7d9ad5866f1bb00793e09f652bad8e6a8&52Yb
https://www.citicards.com/cards/credit/application/flow.action?app=UNSOL&ID=3001&HKOP=3ed06094f142836207cdd1733acad1ef75e8821cc5af5022e4f599753466fc7e&52Yp
https://www.citicards.com/cards/credit/application/flow.action?app=UNSOL&ID=3001&HKOP=b2e3d9fa289298a154a4376914a6d1f598dd15450f325b0cbbfb2e9490165768&52Ye
https://www.citicards.com/cards/credit/application/flow.action?app=UNSOL&ID=3001&HKOP=559ee4deab92d9cfc474057b4a09a1f66e4392263391c738c4a9ccc0a3c655b7&52Ym
https://www.citicards.com/cards/credit/application/flow.action?app=UNSOL&ID=3006&HKOP=08636e8dd628aac02d82f4fc8df9c7af114757646f7000b716e8a5c21761ffe2&52Zb
https://www.citicards.com/cards/credit/application/flow.action?app=UNSOL&ID=3001&HKOP=604d48ea485cebe60366b0b40c6e4ded330d3ab6357306713813cdaa2cfc396b&52Zp
https://www.citicards.com/cards/credit/application/flow.action?app=UNSOL&ID=3001&HKOP=3e2ca8a6a1b019e7aac64d2c2e14880bbee64673c09c513aa7be2627c96c156a&52Ze
https://www.citicards.com/cards/credit/application/flow.action?app=UNSOL&ID=3001&HKOP=3a17b8df97b1b5c8716bb904c77512392e60746cc5f39c4f7495d18b5fc6774f&52Zm
https://www.citicards.com/cards/credit/application/flow.action?app=UNSOL&ID=3091&HKOP=daf08f46500cbe94b1f2b2ff64c0974bd16fcf724e80f617a33d87a2b74871fb&59Gp
https://www.citicards.com/cards/credit/application/flow.action?app=UNSOL&ID=3216&HKOP=5bc71cff4816e5047c9e2516c09a2980dc38d25618f10024b481ec9c7de4c91f&59Gb
https://www.citicards.com/cards/credit/application/flow.action?app=UNSOL&ID=3001&HKOP=e539a04cd393b6d7a2a4d119a1d9dd2c2bb2d4f19d6744e1908275352ac8889b&3DSp
https://www.citicards.com/cards/credit/application/flow.action?app=UNSOL&ID=3006&HKOP=c56f63bd6721ff89033883870735b5e33e2c4e27959b0b2f2453f53237c7cd7d&3DSb
https://www.citicards.com/cards/credit/application/flow.action?app=UNSOL&ID=3001&HKOP=30507b0c8f9f36b54a3e3802ad3bd1ee2f309dc4088da0daeb77346637670ccd&3DSe
https://www.citicards.com/cards/credit/application/flow.action?app=UNSOL&ID=3001&HKOP=68aa2935d491efd89dccdb123939b6f2e43ae68451ffe31f7f92a98a51cf87b4&3DSm
https://www.citicards.com/cards/credit/application/flow.action?app=UNSOL&ID=3001&HKOP=c5fe4691d1b97595fd9d17d8ca8ace4dac01bcdc89c7a68c8fc93dc3247896be&R3Lp
https://www.citicards.com/cards/credit/application/flow.action?app=UNSOL&ID=3006&HKOP=e1888ba43e800296abe15419054f48e61c0f81c1cd4a97da4b3d311236767929&R3Lb
https://www.citicards.com/cards/credit/application/flow.action?app=UNSOL&ID=3001&HKOP=f56343fcdebe547c14e1d1bede22425333275b776d10a608a3eda4ca199e7125&R3Le
https://www.citicards.com/cards/credit/application/flow.action?app=UNSOL&ID=3001&HKOP=883c05406081126cc0515b5dae800e70b4eb1b428ec663972b7ca528aa59b788&R3Lm
https://www.citicards.com/cards/credit/application/flow.action?app=UNSOL&ID=3001&HKOP=d98f1f810eaf6540da104dbc71609fb875c1a4fc182f919e2c30aef8c088a554&JMWp
https://www.citicards.com/cards/credit/application/flow.action?app=UNSOL&ID=3006&HKOP=5c007242c6815d0e88e327e5320cc2c912ea913b21f5db5d76b5b14e5d0ac811&JMWb
https://www.citicards.com/cards/credit/application/flow.action?app=UNSOL&ID=3001&HKOP=a6c28d41c861c080432d63feb2446793374ed72da7fe9a7c37c46464b0c17831&JMWe
https://www.citicards.com/cards/credit/application/flow.action?app=UNSOL&ID=3001&HKOP=d3153e3e2cbd02a44f31bfcc40f035986870c32f2c91c9e7653be08d102791cb&JMWm
https://www.citicards.com/cards/credit/application/flow.action?app=UNSOL&ID=3001&HKOP=bc84e60e491cbf8e6a56118e154992263c8f01b17c9af9e5889a0936939dbeef&3DNp
https://www.citicards.com/cards/credit/application/flow.action?app=UNSOL&ID=3006&HKOP=632eed63d64ef984d5df05387d62cb4c196bd02be51a31ead6366964deb8d020&3DNb
https://www.citicards.com/cards/credit/application/flow.action?app=UNSOL&ID=3001&HKOP=b4bd8322f1e3c75d8da89ae6d465e217ed8c5005ee25f410141af3154b4afbc9&3DNe
https://www.citicards.com/cards/credit/application/flow.action?app=UNSOL&ID=3001&HKOP=dcd0e2d45f96c7d3f0af7e1c4771f16db6833af910fb131af92438eb3aa17446&3DNm
https://www.citicards.com/cards/credit/application/flow.action?app=UNSOL&ID=3001&HKOP=5fefd16be5ee910fbfdd7678a2e3e5044f15ea6df228058aed80e43aa22ce2e7&SXXp
https://www.citicards.com/cards/credit/application/flow.action?app=UNSOL&ID=3006&HKOP=ec58020438600d459f0cd4eaba9b0fa39606af71082e063961052fb40c0cff3d&SXXb
https://www.citicards.com/cards/credit/application/flow.action?app=UNSOL&ID=3001&HKOP=2e90cbd6fb697334b457433518f18e1438ebc5a1366745a606d47e2fc54014b5&SXXe
https://www.citicards.com/cards/credit/application/flow.action?app=UNSOL&ID=3001&HKOP=890e26ed1edd4390a52e638955030c44773beeb5c3dd9e401da49162387e4a18&SXXm
https://www.citicards.com/cards/credit/application/flow.action?app=UNSOL&ID=3001&HKOP=cf9d1dd95526588d9d95fe76bdc4ab789ce2989b8857d897d23d894a2d4a8198&KNWp
https://www.citicards.com/cards/credit/application/flow.action?app=UNSOL&ID=3006&HKOP=feaa84c62e60c5a064b596cc89eb30ec87d092962f82a58993420cac1732d996&KNWb
https://www.citicards.com/cards/credit/application/flow.action?app=UNSOL&ID=3001&HKOP=9900ca0a07c1c224cb5b6def14b8631bbb09e22aea6d9c063e3b7b54f9ad20c4&KNWe
https://www.citicards.com/cards/credit/application/flow.action?app=UNSOL&ID=3001&HKOP=fb6f2aff25d205c05e2bc300182dea6b76860f08d9d0921553de6bb3574096a1&KNWm
https://www.citicards.com/cards/credit/application/flow.action?app=UNSOL&ID=3001&HKOP=c5b3f9aacf01e1143feab7356b28b68531c7b85341df2d42ad011f350d8630bf&3F6p
https://www.citicards.com/cards/credit/application/flow.action?app=UNSOL&ID=3006&HKOP=cc3e4ea5ca8ed7ea0194527751333888dd78c4b52b582560c4a47f19b1ed86fd&3F6b
https://www.citicards.com/cards/credit/application/flow.action?app=UNSOL&ID=3001&HKOP=233d9d66f1d1d8e521449452acb46938a426e9013a75d35fdb85ec1bb4ad0656&3F6e
https://www.citicards.com/cards/credit/application/flow.action?app=UNSOL&ID=3001&HKOP=6eb9cc543ee9f32880e347e2a800217648f0741d0de784d33e03c6e79d00d16f&3F6m
https://www.citicards.com/cards/credit/application/flow.action?app=UNSOL&ID=3001&HKOP=ffa9dde3710feb45ffce60d1ba22cce79e3026cf279030c15726078e4186dc7c&JDWp
https://www.citicards.com/cards/credit/application/flow.action?app=UNSOL&ID=3006&HKOP=fadddd0c2d14afbe06ed405ec7c7c9ffb004b4979be2a8579077f3ccab3f61cd&JDWb
https://www.citicards.com/cards/credit/application/flow.action?app=UNSOL&ID=3001&HKOP=a1b380d30cce25003c070d5e11e4964c343ea58b86b4e1e03a00a4b6c28dd98d&JDWe
https://www.citicards.com/cards/credit/application/flow.action?app=UNSOL&ID=3001&HKOP=f72c0f1cecbeb900a8ed9d1ec9565869b619a2e745b4f665f7ca86179cdcbeab&JDWm
https://www.citicards.com/cards/credit/application/flow.action?app=UNSOL&ID=3001&HKOP=cd3758f8a3f2cd2753e1fe0914738de85be32858a9cf723c601455e1d96a527e&EXCp
https://www.citicards.com/cards/credit/application/flow.action?app=UNSOL&ID=3006&HKOP=36adbb2971e3e77467f5b590352567df7c30543423eb613b97e1c73b50b87d01&EXCb
https://www.citicards.com/cards/credit/application/flow.action?app=UNSOL&ID=3001&HKOP=943b9405fcfc8cccb6c6fca4ef3ad0e4f90510611ac368ac52cc09b89bfe5a00&EXCe
https://www.citicards.com/cards/credit/application/flow.action?app=UNSOL&ID=3001&HKOP=1f0c692909c7787e1d2e22a0d7b08c37f762b9d2fd643ea1f0124a0f7e40ba46&EXCm
https://www.citicards.com/cards/credit/application/flow.action?app=UNSOL&ID=3001&HKOP=21afc62b7127812ea09b7fa42d01161015d04d252854574dd2199ad72d502169&33Qp
https://www.citicards.com/cards/credit/application/flow.action?app=UNSOL&ID=3006&HKOP=f80201ab2de244ffdc86fd0d3a3c9550dba2508527044e68f9e058189b84f5d2&33Qb
https://www.citicards.com/cards/credit/application/flow.action?app=UNSOL&ID=3001&HKOP=a3f05fe329cb82b1d272366fe0ead0228f5d8b0022800f7eb33d0f65da8d9dc6&33Qe
https://www.citicards.com/cards/credit/application/flow.action?app=UNSOL&ID=3001&HKOP=5a2136090624af1cb6900a88c6d37bb9b929866223d6e61446736c6361152091&33Qm
https://www.citicards.com/cards/credit/application/flow.action?app=UNSOL&ID=3001&HKOP=a21aa5665dff35a711fe768248c6c95a8ad23da243cc980d829c3c80a82131f4&58Ep
https://www.citicards.com/cards/credit/application/flow.action?app=UNSOL&ID=3006&HKOP=0decaebc70ad676c04f44847baf31e9243a21304fd97db86cb2b066a0fc00fb0&58Eb
https://www.citicards.com/cards/credit/application/flow.action?app=UNSOL&ID=3001&HKOP=70131fe9b340844fe1e8d95cf5f8a75a2e9ed74547cbb9289bfcb722fad5cb0d&58Ee
https://www.citicards.com/cards/credit/application/flow.action?app=UNSOL&ID=3001&HKOP=f9fa8929e96a81d69599561fa23981087974dce6119d69548b17d0be8b76e0d5&58Em
https://www.citicards.com/cards/credit/application/flow.action?app=UNSOL&ID=3001&HKOP=ae9fcf0f7e8fd86895599abff748a099b3ac79ac2263b81680eb1bf5692f944b&3DZp
https://www.citicards.com/cards/credit/application/flow.action?app=UNSOL&ID=3006&HKOP=43b6223fd8b130a5b47aa054a26c19442122003a5c8d84375f1db0bb7358aa00&3DZb
https://www.citicards.com/cards/credit/application/flow.action?app=UNSOL&ID=3001&HKOP=80ef18914605d0ed1fa62c9eabf732812af3f949a9adfc3466701a86b263f34b&3DZe
https://www.citicards.com/cards/credit/application/flow.action?app=UNSOL&ID=3001&HKOP=47abb3fdc7bca923627b224a60e2713d0572b550328a1f4a104567b12060c84c&3DZm
https://www.citicards.com/cards/credit/application/flow.action?app=UNSOL&ID=3001&HKOP=85d14b5dd01e2a65d1da5d2e1d6a1d9be31ad7d1924db264c33e5ec64977f388&3DYp
https://www.citicards.com/cards/credit/application/flow.action?app=UNSOL&ID=3006&HKOP=29f089b3fe30bfdcea781d3883162b431ec1dec7d0668b1516c111c634362e6d&3DYb
https://www.citicards.com/cards/credit/application/flow.action?app=UNSOL&ID=3001&HKOP=3bee19bc30a2c23896372e93e4234ce817865466d72a2373b031d0a301c133cf&3DYe
https://www.citicards.com/cards/credit/application/flow.action?app=UNSOL&ID=3001&HKOP=13c6bdf00cba8f0e6845c8e309097957c1e041a71e1e005651ad5c251da0eeb1&3DYm
https://www.citicards.com/cards/credit/application/flow.action?app=UNSOL&ID=3001&HKOP=5a34a13fd34da79c0cbe54f57822aab43daa788e8801d70fb2f6d5d4525bd177&4TEp
https://www.citicards.com/cards/credit/application/flow.action?app=UNSOL&ID=3006&HKOP=8fe18708fb52163bfb07f2b829364ae8b9b0264d54893ee65feec47b822f2901&4TEb
https://www.citicards.com/cards/credit/application/flow.action?app=UNSOL&ID=3001&HKOP=34f3965bdb90fa4cbbdd9982f8ad1cb584f323af745bb9ab45ab662dd8df04d6&4TEe
https://www.citicards.com/cards/credit/application/flow.action?app=UNSOL&ID=3001&HKOP=fc6dd7337a45cf1f7f343678355164423cca25404f15c2838a6a862d8e89883b&4TEm
https://www.citicards.com/cards/credit/application/flow.action?app=UNSOL&ID=3001&HKOP=0dbd4440714b2ecc5daacec53a65c30a700f8be45abdb9fc31023be2d93a403c&4TFp
https://www.citicards.com/cards/credit/application/flow.action?app=UNSOL&ID=3006&HKOP=946f544635f9a753120f0ac76b486f942a241ad273a1a0fadbeca922aa07690d&4TFb
https://www.citicards.com/cards/credit/application/flow.action?app=UNSOL&ID=3001&HKOP=38419ecc4d61341d5f2fb8405acff10bbd8a7d96801e3c309ce4eafcc6fb888b&4TFe
https://www.citicards.com/cards/credit/application/flow.action?app=UNSOL&ID=3001&HKOP=0dcf4cbe1e7558f87d6b50180ecc50a6ca66f2aa9a56f712f4e859de441b216e&4TFm
https://www.citicards.com/cards/credit/application/flow.action?app=UNSOL&ID=3001&HKOP=4120f85a06a183048a63bd3bb535ef92f56c8279eac9a66443d194c588c09f5a&J81p
https://www.citicards.com/cards/credit/application/flow.action?app=UNSOL&ID=3006&HKOP=6190827061b25be0b95b866237678ea83810f01adc1dcb6d08d809700bc7ed00&R3Mb
https://www.citicards.com/cards/credit/application/flow.action?app=UNSOL&ID=3001&HKOP=69a560b77d67ab0164e64413d87d20ef88372216b68aa0f08290aa664d291c30&EX2e
https://www.citicards.com/cards/credit/application/flow.action?app=UNSOL&ID=3001&HKOP=520ba2629bba47c5d859215610338433aab218e2a18e7603120b3ec0f0eb59e2&4SPm
https://www.citicards.com/cards/credit/application/flow.action?app=UNSOL&ID=3001&HKOP=04fc9b1ec331c16bbd0ec8b87c39e850ced39916e1b6f70ccb8383dea15b67d9&57Yp
https://www.citicards.com/cards/credit/application/flow.action?app=UNSOL&ID=3006&HKOP=6a964581d5e224180cb34691a1581def57614f45891b513125e91466f126073c&57Yb
https://www.citicards.com/cards/credit/application/flow.action?app=UNSOL&ID=3001&HKOP=4dd22a3e369a904914150b26ae59ac90c4d8f33e888b64efd03550e73507d4b9&57Ye
https://www.citicards.com/cards/credit/application/flow.action?app=UNSOL&ID=3001&HKOP=88badf7160885b149ef4d806afdba275ecf1301d7b764a9d71764cb2e112b234&57Ym
https://www.citicards.com/cards/credit/application/flow.action?app=UNSOL&ID=3001&HKOP=27a65b6cd2b164785cc33c29b1fe2187e98e350242b0649f015461971bd18497&57Zp
https://www.citicards.com/cards/credit/application/flow.action?app=UNSOL&ID=3006&HKOP=3648d81ace1c5aabc8367a5019ceb7850a6caa7f77654e3bfe7fce506e4e274b&57Zb
https://www.citicards.com/cards/credit/application/flow.action?app=UNSOL&ID=3001&HKOP=fe11cc20d9bc3514b7e07d76543b97e2096447fda5bf917474eb1047fba35f72&57Ze
https://www.citicards.com/cards/credit/application/flow.action?app=UNSOL&ID=3001&HKOP=9f77651c8445e394c08d3e9202f45ee95569081a2e7baf25c3385cece3da311e&57Zm
https://www.citicards.com/cards/credit/application/flow.action?app=UNSOL&ID=3001&HKOP=04fc9b1ec331c16bbd0ec8b87c39e850ced39916e1b6f70ccb8383dea15b67d9&57Yp
https://www.citicards.com/cards/credit/application/flow.action?app=UNSOL&ID=3006&HKOP=6a964581d5e224180cb34691a1581def57614f45891b513125e91466f126073c&57Yb
https://www.citicards.com/cards/credit/application/flow.action?app=UNSOL&ID=3001&HKOP=4dd22a3e369a904914150b26ae59ac90c4d8f33e888b64efd03550e73507d4b9&57Ye
https://www.citicards.com/cards/credit/application/flow.action?app=UNSOL&ID=3001&HKOP=88badf7160885b149ef4d806afdba275ecf1301d7b764a9d71764cb2e112b234&57Ym
https://www.citicards.com/cards/credit/application/flow.action?app=UNSOL&ID=3001&HKOP=27a65b6cd2b164785cc33c29b1fe2187e98e350242b0649f015461971bd18497&57Zp
https://www.citicards.com/cards/credit/application/flow.action?app=UNSOL&ID=3006&HKOP=3648d81ace1c5aabc8367a5019ceb7850a6caa7f77654e3bfe7fce506e4e274b&57Zb
https://www.citicards.com/cards/credit/application/flow.action?app=UNSOL&ID=3001&HKOP=fe11cc20d9bc3514b7e07d76543b97e2096447fda5bf917474eb1047fba35f72&57Ze
https://www.citicards.com/cards/credit/application/flow.action?app=UNSOL&ID=3001&HKOP=9f77651c8445e394c08d3e9202f45ee95569081a2e7baf25c3385cece3da311e&57Zm
https://www.citicards.com/cards/credit/application/flow.action?app=UNSOL&ID=3091&HKOP=8fcd4b0896b96b4dbfba6a542f0082b50ac3e6cecf79bd315bdcf09db25ee68d&BXWp
https://www.citicards.com/cards/credit/application/flow.action?app=UNSOL&ID=3216&HKOP=129bf56dbbfee893ec795366f1b2878deb230363637ece02f0e8b45715bcc62e&BXWb
https://www.citicards.com/cards/credit/application/flow.action?app=UNSOL&ID=3091&HKOP=3af32f695e4a4bb96dc5c5667ff343e781f5e4459e7890e3d2ca694ba09ab537&BYWp
https://www.citicards.com/cards/credit/application/flow.action?app=UNSOL&ID=3216&HKOP=6019a3db58f458ad07dc7658aa3061e33fca8dada39e776e1c26248ec1fbcfc7&BYWb
https://www.citicards.com/cards/credit/application/flow.action?app=UNSOL&ID=3091&HKOP=fd019c904f13b954d07ce7b93944038f0d8aaeb929c0495db1bb951e616688b2&4HAp
https://www.citicards.com/cards/credit/application/flow.action?app=UNSOL&ID=3216&HKOP=928e287abd749afaa984ce4adac4f14892a61ea5226bf1e948439f32691ea781&4HAb
https://www.citicards.com/cards/credit/application/flow.action?app=UNSOL&ID=3091&HKOP=a81586d96430e840184a66af30c07941ec575590f773fc1e7a3cbb8d98542200&BZWp
https://www.citicards.com/cards/credit/application/flow.action?app=UNSOL&ID=3216&HKOP=7df8672602137d12a0e1642c117dc04eca088f3b99fdd5724f8691024e02152e&BZWb
https://www.citicards.com/cards/credit/application/flow.action?app=UNSOL&ID=3091&HKOP=431e98d94e435134c459e4aa012bf22009f1ae2a089d83fb34e38dc04b3e90b0&4V4p
https://www.citicards.com/cards/credit/application/flow.action?app=UNSOL&ID=3216&HKOP=a9cc2c13a8982054a8952593706a14879c91c4943b94f51c4dc29851872d69fa&4V4b
https://www.citicards.com/cards/credit/application/flow.action?app=UNSOL&ID=3091&HKOP=4ef233752b5299af1ca40b52326f1220eca3684e3572f871f006b6e70fb1cab1&BWWp
https://www.citicards.com/cards/credit/application/flow.action?app=UNSOL&ID=3216&HKOP=a5c2c2a23d6d944884ce1d2a70d1c21052d8957249b20d9fc94b097669840741&BWWb
https://www.citicards.com/cards/credit/application/flow.action?app=UNSOL&ID=3091&HKOP=4ef233752b5299af1ca40b52326f1220eca3684e3572f871f006b6e70fb1cab1&BWWp
https://www.citicards.com/cards/credit/application/flow.action?app=UNSOL&ID=3216&HKOP=a5c2c2a23d6d944884ce1d2a70d1c21052d8957249b20d9fc94b097669840741&BWWb
https://www.citicards.com/cards/credit/application/flow.action?app=UNSOL&ID=3091&HKOP=7320a02a496cf6320e558befaca6c497fd5039b1545182b61d156c894ab2ed84&59Dp
https://www.citicards.com/cards/credit/application/flow.action?app=UNSOL&ID=3216&HKOP=78cb450711596e42f5fccacf49fe964d022abf79a4eefc2e530d4bd1899ea9ad&59Db
https://www.citicards.com/cards/credit/application/flow.action?app=UNSOL&ID=3091&HKOP=e6e198a399e1b7405023b3aa93089349da023c41946fce78a50d1a8fbaa50c5c&4KHp
https://www.citicards.com/cards/credit/application/flow.action?app=UNSOL&ID=3216&HKOP=66d99b7d2ae4d9753a6a23002dcd77607a170d73ecaccd4f86bfee713cc07935&4KHb
https://www.citicards.com/cards/credit/application/flow.action?app=UNSOL&ID=3091&HKOP=e6e198a399e1b7405023b3aa93089349da023c41946fce78a50d1a8fbaa50c5c&4KHp
https://www.citicards.com/cards/credit/application/flow.action?app=UNSOL&ID=3216&HKOP=66d99b7d2ae4d9753a6a23002dcd77607a170d73ecaccd4f86bfee713cc07935&4KHb
https://www.citicards.com/cards/credit/application/flow.action?app=UNSOL&ID=3091&HKOP=bab500b6074ff06e912a1bffdd880ee77c1b8b1a2da64b734f5df7a0844d30f3&4KJp
https://www.citicards.com/cards/credit/application/flow.action?app=UNSOL&ID=3216&HKOP=8855862e4033a4145f5d5f9b6a164c6c693d05d205500163aa59530723e44de5&4KJb
https://www.citicards.com/cards/credit/application/flow.action?app=UNSOL&ID=3091&HKOP=6b14ab5c8c5e82f9af0b7487149b841a9896626d286e30ac89ec524c151e38c2&532p
https://www.citicards.com/cards/credit/application/flow.action?app=UNSOL&ID=3091&HKOP=c3ec0b3f2b7b2282a19019e97a0363836e5464f80254a5057fbb4f302ce08a98&53Gp
https://www.citicards.com/cards/credit/application/flow.action?app=UNSOL&ID=3091&HKOP=46da3376d33f4ca10b5376bb5cd049b84a9a901a0e41a8fe9cfd870451191d11&58Yp
https://www.citicards.com/cards/credit/application/flow.action?app=UNSOL&ID=3001&HKOP=35990a79e9a1c3aadc9c90f7f659042a62652cbc9b50f33d590111f69542d2a7&cmp=AFC~01~130915~CARDSACQ~AAPrePop&2T5p
https://www.citicards.com/cards/credit/application/flow.action?app=UNSOL&ID=3001&HKOP=411c316ef78cb2a12bc796c2cab5f99c0e8e49f9d51c04299dd4fc7bd99cbc5e
https://www.citicards.com/cards/credit/application/flow.action?app=UNSOL&ID=3001&HKOP=22f5e390f59cc2f09978c22e394175fb1723f59ec1bd3dee41eb3aa5253f0ff7
https://www.citicards.com/cards/credit/application/flow.action?app=UNSOL&ID=3001&HKOP=2ecbe2df67354ecb018147219b463d933919ae650ed75fba88aa236b79088b74
https://www.citicards.com/cards/credit/application/flow.action?app=UNSOL&ID=3001&HKOP=22f5e390f59cc2f09978c22e394175fb1723f59ec1bd3dee41eb3aa5253f0ff7
https://www.citicards.com/cards/credit/application/flow.action?app=UNSOL&ID=3001&HKOP=4120f85a06a183048a63bd3bb535ef92f56c8279eac9a66443d194c588c09f5a&J81p
https://www.citicards.com/cards/credit/application/flow.action?app=UNSOL&ID=3006&HKOP=6190827061b25be0b95b866237678ea83810f01adc1dcb6d08d809700bc7ed00&R3Mb
https://www.citicards.com/cards/credit/application/flow.action?app=UNSOL&ID=3001&HKOP=69a560b77d67ab0164e64413d87d20ef88372216b68aa0f08290aa664d291c30&EX2e
https://www.citicards.com/cards/credit/application/flow.action?app=UNSOL&ID=3001&HKOP=520ba2629bba47c5d859215610338433aab218e2a18e7603120b3ec0f0eb59e2&4SPm
https://www.citicards.com/cards/credit/application/flow.action?app=UNSOL&ID=3001&HKOP=cdaa7083111ff1d441b392a4e91eefd2fc129b603ab1900df1752f36a63a3499
https://www.citicards.com/cards/credit/application/flow.action?app=UNSOL&ID=3001&HKOP=f030d1cacf55097a3760ee8d97161458fad478ac656ed89d7b993e7c2c86cf00
https://www.citicards.com/cards/credit/application/flow.action?app=UNSOL&ID=3001&HKOP=28d9d85c5fcf7deab8fdeaf5bd834bb40d5b5804c7bae326aaa40d26f95476aa
https://www.citicards.com/cards/credit/application/flow.action?app=UNSOL&ID=3001&HKOP=2860d5641b1b974d544b641af944d4ff0a4f72c6b9d066cab392ff85baec9c5e
https://www.citicards.com/cards/credit/application/flow.action?app=UNSOL&ID=3001&HKOP=d26c6117be3b28f5a4fc1dee8a206f5f0fbca4d5793e6921a8548bc70cba9894
https://www.citicards.com/cards/credit/application/flow.action?app=UNSOL&ID=3001&HKOP=a07bcd3924a04b05ea98084f479777d18781888ff94b39a6be51da00875ad50d
https://www.citicards.com/cards/credit/application/flow.action?app=UNSOL&ID=3001&HKOP=d007b2338b575e2248a68229c11acc5c7e977542575339abf48e7586477e70f8
https://www.citicards.com/cards/credit/application/flow.action?app=UNSOL&ID=3006&HKOP=29f089b3fe30bfdcea781d3883162b431ec1dec7d0668b1516c111c634362e6d&3DYb